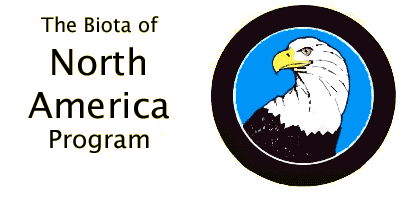 BONAP's North American Plant Atlas (NAPA)
See our collaboration in the National Wetland Plant List: New Feature - By engaging "Place Name or Zip Code" under the Geographic Query window and then by double-clicking on that place name within the Google map, you can now produce a comprehensive list of plants anywhere within North America. Currently, only National Wetland Species are included; however, within several months, the entire North American flora will be available. A fully interactive random-access key will also be online very soon.
Select the way you would like to see the maps presented

---
Last updated April 2, 2013.